Railways of the modern world are increasingly complex and technological advance, to meet the demand, is applied to all disciplines of the Railways. These modern developments have increased the need to integrate the systems for functionality and efficiency. Stakeholders are becoming more demanding and defining stringent system performance requirements to support the business cases for a project. The development of performance models and safety and risk assessments for the total rail system become more challenging with complexity and this can be made even more onerous with some contracting strategies that can be applied for procurement of a total rail system.
System Engineering can help rail projects deliver better systems more quickly and at lower cost. System Engineering was mainly followed in defence sector but later Railways have adopted and 'System Interface &Integration' in many Railways projects around the world. Defining and managing these requirements is best addressed within a systems engineering environment. Safety is of prime importance in all railway systems and the efficient delivery of the safety studies to support an operating certificate can be enhanced with the rigorous application of systems engineering to rail projects.
What is System Engineering?
As modern rail systems become more complex there is a need to be able to manage all of the facets of a 'system' to enable the Stakeholder Requirements to be achieved at all stages of a project life-cycle, but in particular at the successful culmination of a project during the operational stage. The facets of a 'system' include hardware, software, firmware, people, information, techniques, facilities, services and all other support elements. The interaction of these facets must be addressed in a manner that assures completeness and this can best be achieved using formal methods that nowadays form the basis of 'systems engineering'. Systems engineering encompasses a set of processes that are applied during the system life-cycle.
A better definition is "the business of getting all the parts of a system to work together to do what we want them to, effectively and in an efficient manner". As illustrated in Figure 1, systems engineers see the railway as a system made of interacting sub-systems.
INCOSE (International Council on Systems Engineering) explains the System Engineering as following ,
"Systems Engineering is an interdisciplinary approach and means to enable the realisation of successful systems. It focuses on defining customer needs and required functionality early in the development cycle, documenting requirements, then proceeding with design synthesis and system validation while considering the complete problem: Operations, Cost & Schedule, Performance, Training & Support, Test, Disposal and Manufacturing.
"Systems Engineering integrates all the disciplines and specialty groups into a team effort forming a structured development process that proceeds from concept to production to operation. Systems Engineering considers both the business and the technical needs of all customers with the goal of providing a quality product that meets the user needs."
Successful System engineering would ,
define customer needs and functionality,
document requirements,
design synthesis
system verification & validation
consider complete problem: operations, cost, schedule, performance, training, support, test, manufacturing, and disposal

Topics of System Engineering
Moreover, System Engineering covers the following topics:
System Architecture

In standard Railway Project, usually a requirement could be to manage certain number of passenger flow between two locations with expected comfort and time, with reliability and safety. It would be possible to consider these requirements unless the railway is split into sub-systems and the way in which they work together which will deliver these requirements. This is referred as 'System Architecture'.
System Interfaces

Once the system architecture is established, then it is crucial to understand the interfaces between the sus-systems and manage the interfaces to avoid any project failures. For example, Train shall be close platforms but would not graze the platform. There is a great deal of opportunity for problems if care is not taken over the interfaces between them. As Sir Peter Parker, a past Chairman of the British Railways Board is reported as remarking, railways have a habit of "falling flat on their interfaces". Interface Management is important in agreeing boundary conditions of a Railways and Interface Control is crucial in delivering the programme to time and budget.
System Integration

The processes are aimed at understanding system requirements to enable the development of the system as an integrated whole, as distinct from a loose collection of parts, that achieves the defined requirements. Safety is clearly of prime importance to transport systems involving the carriage of people and this is one element of the systems engineering process that is enhanced through the application of formal systems engineering methods. System integration will be crucial when joining up old system with new systems of the Railways or managing the staged transformation from old system to new system.
Requirements

Requirements management, a key process in systems engineering, provides a powerful process that, when applied during the life-cycle of a project, will give not only the Stakeholders but also the design and construction contractors' confidence in the delivery of a successful system. Requirements should address all aspects of a system including safety, and performance factors such as reliability, availability, maintainability, etc.
Requirements can be system requirement, operational requirements, sponsor requirements, stake holder requirements…etc. A commercially available requirements database system called 'Dynamic Object-Oriented Requirements System (DOORS) is a useful tool to validate all the requirements are met by design and deliverable in a Railways project.
Configuration Management is a discipline applying technical and administrative direction and surveillance to identify and document the functional and physical characteristics of a configuration item, control change to those characteristics; record and report change processing and implementation status and verify compliance with specified requirements.
Ultimately the scope of the Configuration Management Plan will be to establish procedures designed to ensure that; the contract and revision status of any Baseline Document at any point in time is known, The integrity and status of the Baseline Documents, Coordination of approved changes and impacts on changes.
As modern rail systems become more complex there is a need to be able to manage all of the facets of a 'system' to enable the Stakeholder Requirements to be achieved at all stages of a project life-cycle, but in particular at the successful culmination of a project during the operational stage.
System Assurance

Systems assurance is an important part of systems engineering in developing a safety case. A project needs to ensure that appropriate evidence of safety is obtained progressively as the project develops. Such evidence needs to be readily traceable so that it can be referenced in the safety case.
Project Staging

In the railways, upgrading programmes mean the existing railways must usually remain in service as the project is changing it. Then the new project must be performed in stages which must be designed so that each can be commissioned within a short period of closure for the railway and so that railway operations can restart safely after each stage.

Verification and Validation
Formal verification and validation is a fundamental step for the certification of railways critical systems to ensure the compliance is met.
System Engineering is huge topic but above could be starting point for someone to begin learning and there are good System Engineering books to read.
ABOUT THE AUTHOR
Sujay is an experienced Railway Engineer. He worked in Major Railway projects in UK including Crossrail , London Underground and Great Western Modernisation. Sujay has good experience in Integrated Railway Design and Interface Management.
Courses on Railway Systems Engineering
Jobs on Systems Engineering
Systems engineer jobs | Railway jobs | www.railwaypeople.com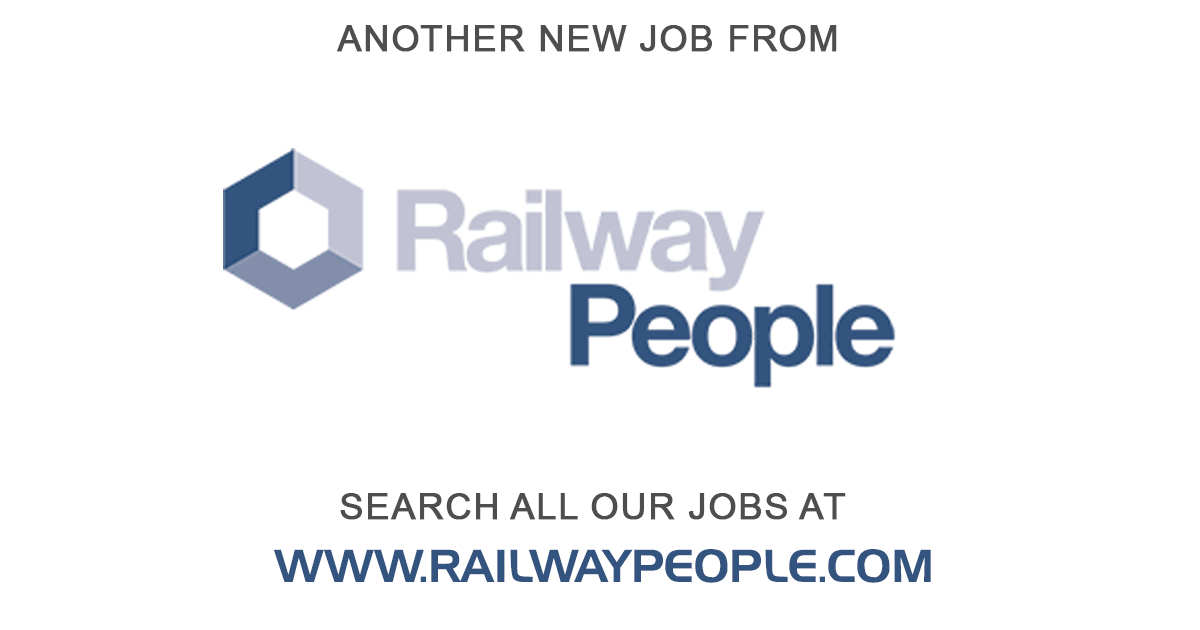 Systems engineer jobs -from Railway Job Search
Read More www.railwaypeople.com/Rail-Jobs/Search/systems-engineer